Why Mussoorie Is Queen Of Hills | Dehradun News. If you are planning to go to a pleasantly chilly hill station, then Mussoorie might be the best choice. Mussoorie is famous for its natural beauty and wonderful climate and offers a memorable experience in all seasons.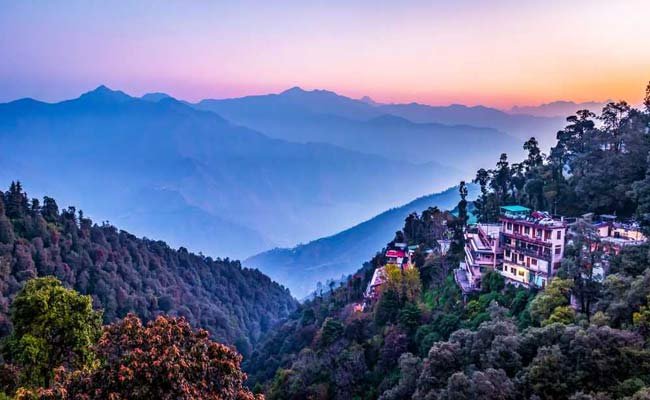 Mussoorie, "The Queen of Hills" has always been a tourist's paradise. There is a never-ending list of tourist attractions. In summer Mussoorie is considered to be the most pleasant weather to go out and relax. The information is provided by Dehradun news Channel, Dehradun Live.
This is the best time to pursue adventure sports. You will also enjoy the scenic beauty and the amazing sunsets and sunrises during these months. Winters in Mussoorie are great fun. The land is covered in shiny snow. The beauty of the place increases two-fold. Mussorie has both natural and man-made places to visit. Mussoorie has an attraction for kind of ages.
Why Mussoorie Is Queen Of Hills | Dehradun News
The Places To Visit Around Mussoorie
1- Kempty Fall-
Kempty Falls was developed in the 1830s by a British officer for hosting tea parties. The Kempty Falls is taken from the terms "camp and tea" implying the elaborate tea parties which were organized here in the evenings. It was developed as a picnic destination. A trip to the falls is incomplete without bathing under the falls. This waterfall is an ideal spot for spending quality time amidst nature.
2- Lal Tibba-
It is a popular viewpoint located on the top of Depot hill in Landour. It offers a breathtaking, infinite view of the mountain peak around Mussoorie. Lal Tibba is popular for sunrise and sunset point. You can see the Badrinath, Kedarnath, and Banderpunch closely by using the ancient telescope installed at that place. There is a small coffee shop where you can have a cup of tea or a coffee with your family and friends. You can click on some pictures with beautiful backgrounds.
3- Gun Hill-
Gun Hill Point is the second-highest peak in Mussoorie. It gives 360- a degree view of the Himalayan Peaks. Gun Hill is a 20-minute walk from Mall Road. There is also a ropeway ride available from Mall Road to Gun Point. This hill had a gun mounted on its top which was fired periodically to aware residents of the time.
4- Cloud End-
Cloud's End is surrounded by Oak and Deodar Forests. It lies on the extreme west of Mussoorie. The path to the Cloud's End is covered with thick and dense forests. It is located in the lap of nature. Cloud End is a place where history mingles with the natural beauty and calm of nature, and with the present-day facilities, one cannot ask for more. It has now been converted into a heritage hotel, and the stay at the hotel is delightful. This place also offers adventure activities such as hill climbing and nature walks.
5- Camel Back Road-
The place offers one of the best views of the sun setting over the hills. You can take a walk down this road it will be the best experience. You can take here a horse ride also. The Camel's Back Road is a long road lined with natural rocks shaped like a camel's hump. It overlooks the Doon Valley and offers a stunning view of the Himalayas. Those who can scarify their sleep and go for an early morning walk on this road will be so enthralled by one of the most beautiful scenes.
6- Char Dukan-
This place is called the sister's bazaar. It is situated en route to Lal Tibba in Mussoorie. You can go for a walk to enjoy the beauty of this area. Initially, there are four shops set up in a row for coffee and snacks. They were serving delicious food for more than a century,
They have retained their original character and are still going strong. Char Dukan is the coolest hangout in the whole of Mussoorie.